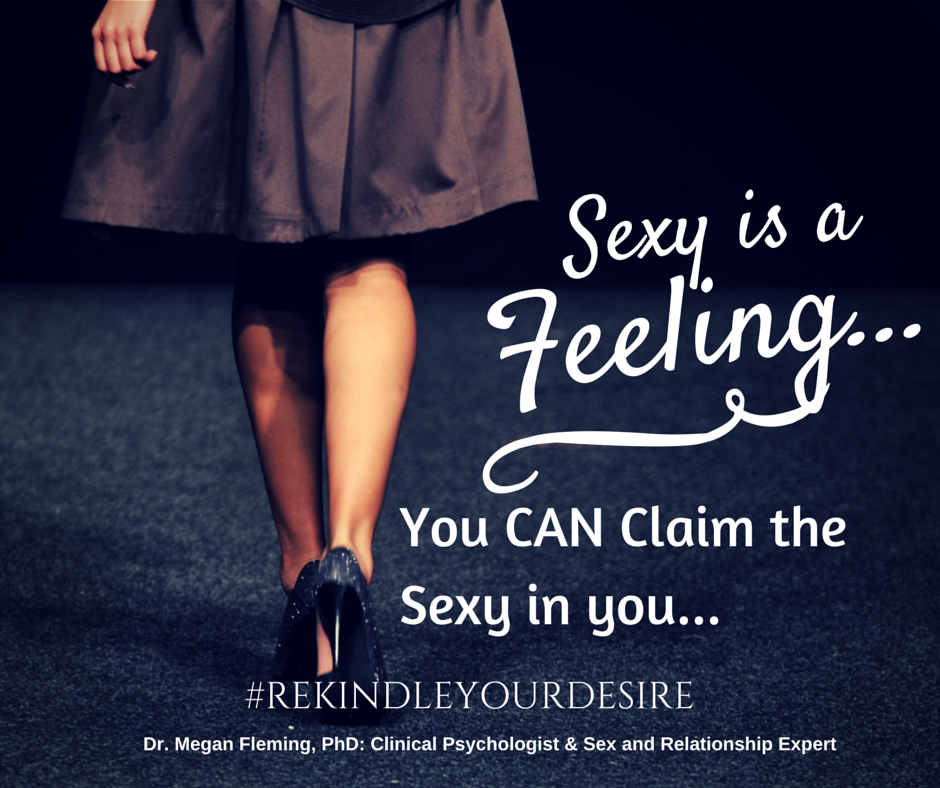 Sexy is a Feeling
…Are you feeling it? 
I know, I know, we have all been brainwashed to think that "sexy" is a perfectly rounded butt, voluptuous, perky boobs, a flat stomach, and perfect skin. In fact, if you haven't already heard (and thankfully most of us have), even cover photos of the most beautiful women in the world have been airbrushed and touched up.
I recently shared a blog post with YourTango about getting back to basics and I wanted to share it with you here.
Take a minute to click on the link below and read the blog post and let me know your thoughts!
http://www.yourtango.com/experts/dr-megan-fleming/sexy-feeling-getting-back-basics#.VMjap1ozcUA